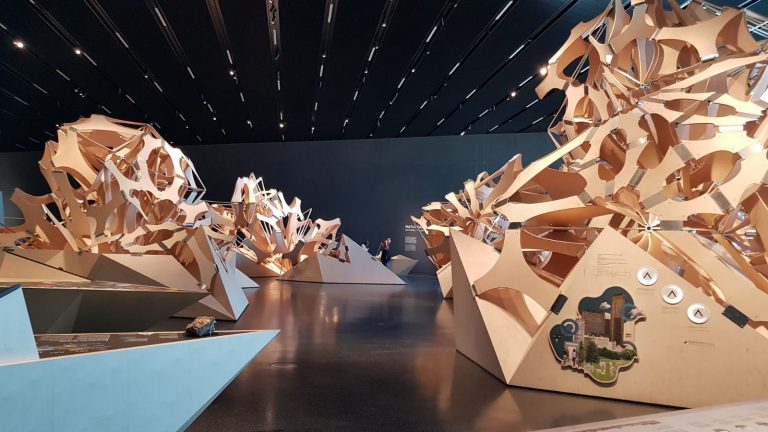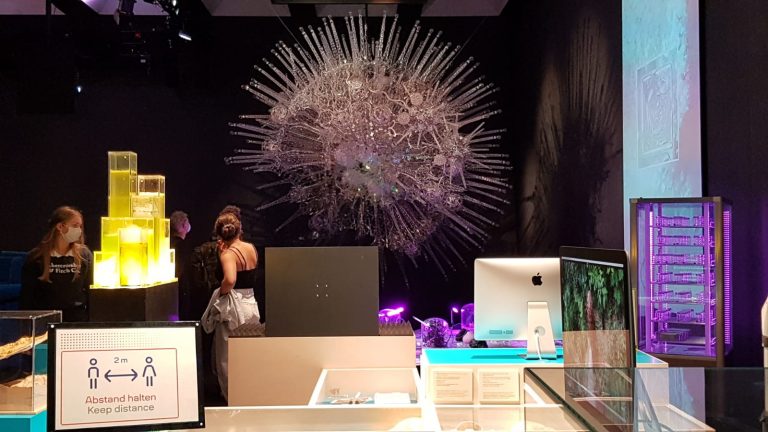 4
30.09.2020
Futurium – The House of Futures
How can we reduce our carbon footprint? What impact does tourism have on the environment? ...
Futurium – The House of Futures
How can we reduce our carbon footprint? What impact does tourism have on the environment? And why are the oceans so polluted?
We have been dealing with the environmental impacts of our consumption and daily life on nature for months in school. To do so, we dragged apart aspects of waste pollution, sustainable production and emissions.
Today we wanted to take a closer look at our future by visiting the Futurium in Berlin. The visiting hours are all week from 10:00 to 18:00, except Tuesday, where it is closed. The entry is free. In case you would like to visit the museum, you will find it at Alexanderufer 2, 10117 Berlin.
We, Mrs. Viola-Launert's English advanced course, were actually highly impressed by the exhibition. We liked the guide, who gives you a tour for 2,50€ per person and we were surprised by all the alternatives, which can be used to rebuild the environment again.
Everything in the Futurium revolves around the question: How do we want to live? Featuring many different approaches of becoming more sustainable, as alternatives for factory farming or even biodegradable structures for construction!
The Futurium itself often features open discussions to provide food for thought, thereby giving those new approaches a possibility to be introduced.
Furthermore, the exhibition contains a laboratory. In workshops, visitors of all ages can involve themselves playfully with future technologies and tinker about with new inventions.
But due to the current Covid situation we weren't able to test out everything.
We were also a little disappointed, that we couldn't find a section about mobility alternatives, which we found one of the most important topics concerning this issue.
However, many fellow students were keen to try for example alternative animal protein – produced by insects. Also shown as a new approach to defeat factory cattle, reducing methane emissions and the demand of soy, insects were introduced as very nutritious, protein rich and sustainable alternatives.
Even though the idea freaked out a few fellow students, we faced up to the fact that it could get reality if we do not change our consumption habits.
Why could it get real? Because we consume way too many resources for harvesting forage. A single grasshopper holds relatively more protein, consumes way less fresh water and doesn´t have flatulences which drive climate change.
All in one, the Futurium is a place, where visitors can discover exciting options concerning humans, nature and technology to develop their own standpoints on controversial issues. Therefore we highly recommend a visit.
We can assure you, you will be fascinated, surprised and possibly shocked after paying a visit to the Futurium Berlin.
By Aaron Emde and Anna Berg
(Q3, LK Englisch)